Local
Business
Visitor Information
Extras
Local Interests
Special Interest
Advertisements
Horoscope
Trinity County News Feed - Weaverville California
News, Sports, Weather and more!
Now you can get the latest local, state, national news and sports headlines all in one place! You also get the correct date and time, weather radar forecast, pet of the week, Trinity Counties most wanted, your daily horoscope and more. Just scroll through the headlines until you find the stories that interest you, then click them to view the whole story. No more waiting through all the news or changing channels back and fourth just to get the story that you want, or buying several different news papers... it's all right here!
Headlines are updated daily!
Click any headline below to read more about those stories
Trinity County Journal and Record Searchlight News Headlines
Fox News - National and World Headlines
Sean Hannity and Tucker Carlson
USA Today and ESPN Sports Headlines
Bookmark & Share

Special Announcements
Missing Persons
None at this time
Monthly Most Wanted
These people are wanted by the Trinity County District Attorney. The public is cautioned to report any information directly to law enforcement at (530) 623-2611 and not take any further action. View more Most Wanted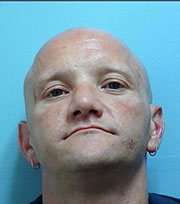 Jeffery Edward Moore

AKA: None listed
DOB: 07/10/1977
Sex: Male
Race: White
Height: 6'0"
Weight: 160
Hair: Bald
Eyes: Blue
Scars/Marks/Tattoos: None
Address: Hayfork
Local Weather
Advertisements
Pet of the Month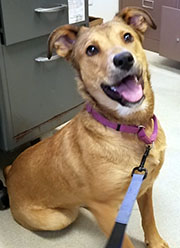 Meet Willow! She is an adorable 9 month old spayed female shepherd mix who is in need of a new home. She is very loving, affectionate, playful, alert and would make anyone a great companion.
Trinity County Animal Shelter
PO Box 1288
563 Mountain View
Weaverville, CA 96093
(530) 623-1370
Hours of operation:
Mon - Thurs / 10am to 4pm
(lunch from 12pm to 12:30pm)
Friday / 10am to 1pm
Donations always appreciated.